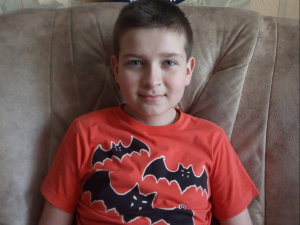 Target:
50000 UAH
Collected:
37885 UAH
Created:
27-05-2021
Status:
Open
VANIA IS NOT GOING TO GIVE UP! LET'S HELP HIM OVERCOME CANCER!
Vanya Radchenko is 11 years old. He's been suffering from leukemia for 2 years. Now the boy is being treated at home. He takes "dry chemistry".
Because of ruthless drugs, the child began to have problems with internal organs. The liver suffered the most. To restore it, Vanya put droppers. One such drip has 10 hours, and the course is at least 10 days.
During liver recovery, Vanya cannot receive chemotherapy. And it significantly slows down the healing process from cancer.
Vanya's family has already spent all the money on the boy's treatment. To give him a chance at life, we are opening a collection. Let's save Vanya!
Name: Radchenko Ivan
Date of birth: March 18, 2010
Diagnosis: Acute lymphoblastic leukemia, I acute period, bone marrow remission
The purpose of the project: to collect UAH 50,000 for the maintenance drugs
P.OS.PELOV-fest
07-07-2021
12:41
P.OS.PELOV-fest
07-07-2021
10:00
CreditPlus
18-06-2021
11:24