Who we are?
The Charity Exchange «DobroDiy» – is the first fully digital charity exchange in Ukraine!
We work on the principle of crowdfunding. And we are the first in the country who used a chatbot to collect charitable donations.
The Charity Exchange «DobroDiy» took 2 prizes in the 2020 Charity Ukraine National Competition. The competition commission considered 1,163 applications from different nominations, and winning two nominations at once proves our efficiency, transparency and professionalism!
Our idea: charity is the norm.
Based on system-conscious philanthropy, innovative technologies, we unite with like-minded people, which results in unique cases.
For 7 years of existence we managed to implement more than 1 000 projects worth more than UAH 31,000,000. We helped 700 children with serious illnesses. More than UAH 5,500,000 were transferred to hospitals and social institutions.
Join us, let`s do good together!
List of completed projects during our existence
We are developing
Now is the time to open new non-material projects. We see the real desire of the people around us to be involved in what is happening around: to do, change, influence, build, return to Ukraine, bring up their children here. Often such actions begin not only to transfer funds, and with the desire to spend personal time - to share a piece of the heat of his soul, to put my professional achievements, or simply to clean territory.
AT ANY GRAND EVENT IN THE ORIGINS
WORTH A LITTLE ACTION"
Founders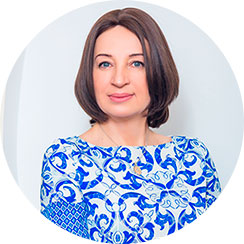 Yulia Sosyedka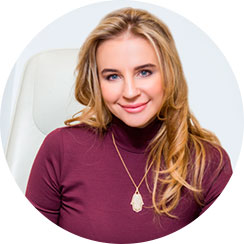 Olena Sosyedka
The founders of the Exchange are two sisters – Yulia and olena Sosiedka, they are also founders of Concord Bank.
A few words about us:
We live in Ukraine, love our country and people. We CHANGE the world around us and invite all those who believe in their strength to join us, are generous with heart and soul, strive to do good and want to be involved in these changes.

Our team is our family. These are people, united by a common purpose and idea: "Who saved one life, he saved mankind" (Talmud, Sanhedrin 4 Chapter 5 mis.).

We do NOT belong to any political party and do not engage in politics at all. We believe in only one creative power - a natural desire to make an adult world where he lives better, cleaner, safer and more beautiful.

Everything grand starts small. Each of you who share our goals and beliefs can join us. You can help in any possible way for you. Contact us and together we will make a lot of good!

We value the reputation of our Charity Exchange. Maximum openness and transparency - the basic principles of our activity.

t is important! We do not work with projects involving the possibility of earning and do not allow any financial fraud on our platform.
Charity is the norm of our life. Without giving, you can't get.
Our actions shape the future for ourselves and our children.