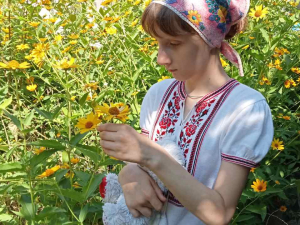 Target:
20050 UAH
Collected:
20050 UAH
Created:
27-07-2021
Completed:
16-08-2021
Status:
Completed
REHABILITATION FOR NIKOLENKO NASTIA. WE WILL HELP THE FAMILY PAY FOR THE COURSE!
Nastya is 11 years old. She is kind and friendly. Loves books about animals. She likes to go to school, to acquire new knowledge and skills.
Unfortunately, the girl has cerebral palsy, symptomatic epilepsy. There are problems with movement, self-care.
Regular rehabilitation helps Nastia to alleviate her health. But their cost is unaffordable for the Nikolenko family.
Let's help the girl to pass the planned course at the end of September!
Name: Nikolenko Anastasia
Date of birth: 01.01.2010
Diagnosis: cerebral palsy, right hemiparesis of both extremities. Symptomatic epilepsy
The purpose of the project: to raise UAH 20,050 to pay for a rehabilitation course at the «SPACE CLINIC» rehabilitation center