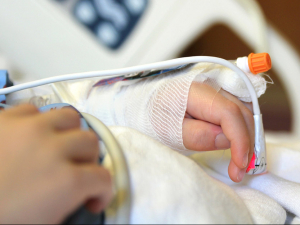 Target:
500000 UAH
Collected:
355191.13 UAH
Created:
22-10-2021
Status:
Open
EMERGENCY CARE FOR PATIENTS OF RCCH
Dnipropetrovsk Regional Children's Clinical Hospital is one of the supporting medical institutions of the city, region and south-eastern region of Ukraine in general. It is here that young patients come to the admission department every day. And in intensive care dozens of lives are saved.
As a hospital with such a load, it a priori has all the necessary means to save patients, including burns of varying severity. But there is often a need for drugs and consumables that are not included in the amount guaranteed by the state. Especially when the bill is not for days, but only for hours! The future of a child's health and life depends on timely and qualified care.
It is to help children in urgent emergencies that we are opening a new project — a kind of 'airbag'.
From the collection, we will spend money on targeted care for urgent patients. As always, we guarantee full transparency and accountability. And all information will be displayed in real time.
Thanks to this, children will be able to immediately receive emergency medical care at the Children's Regional Clinical Hospital (Dnipro).
The purpose of the project: to raise UAH 500,000 to help urgent patients of ODCL
CreditPlus
13-09-2022
12:31
CreditPlus
11-08-2022
14:31
CreditPlus
15-07-2022
14:55
CreditPlus
05-07-2022
16:17
CreditPlus
23-02-2022
17:15
SlonCredit
30-12-2021
11:37
CreditPlus
17-12-2021
15:32
SlonCredit
23-11-2021
10:23
CreditPlus
19-11-2021
15:22
SlonCredit
27-10-2021
11:39
CreditPlus
25-10-2021
11:40
Юлія та Олена
22-10-2021
14:18