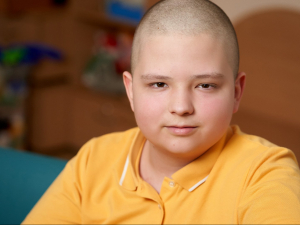 Target:
35606.15 UAH
Collected:
35606.15 UAH
Created:
02-11-2021
Completed:
18-01-2022
Status:
Completed
ARDI DESPAIRS FIGHTING CANCER. HELP HIM HEAL!
Ardi will soon be 13 years old. And the holiday will pass without a noisy party. Ardi will celebrate his birthday in the hospital ward. The boy has been fighting for his life for 1.5 years.
Ardi has blood cancer. The disease depletes the boy. Blood test results are constantly falling, the internal organs need protection.
On November 1, the boy was hospitalized again. Recovery requires space, which a single mother does not have.
We have supported Ardi from the very beginning of the unbearable struggle. Please join the gathering, help the guy escape cancer!
Name: Rokush Ardi
Date of birth: 22.11.2008
Diagnosis: Acute lymphoblastic leukemia
The purpose of the project: to raise UAH 35,000 for the purchase of maintenance drugs and to pay for laboratory tests
Перерозподіл коштів
17-03-2022
18:27
Небайдужі люди
18-01-2022
11:03
CreditPlus
17-12-2021
15:31
CreditPlus
19-11-2021
15:21
Перерозподіл коштів з проєкту 1058 (Рокуш Арді)
02-11-2021
13:28