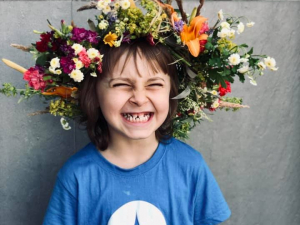 Target:
20000 UAH
Collected:
20000 UAH
Created:
02-11-2021
Completed:
24-12-2021
Status:
Completed
AUTISM IN A 7-YEAR-OLD MANUS. SIGNIFICANT FUNDS ARE NEEDED FOR MAXIMUM SOCIALIZATION!
Magnus is the middle son in a large Makushenko family.
When the child was almost 2 years old, the mother noticed that the son did not look into his eyes, did not babble, did not point a finger. And the boy played with toys in a very strange way: he could put them in a row or throw them off the table and watch as things fell. It could take hours.
During a walk on the street, Magnus raised a real violence, says his mother. So I did not want to get out of the wheelchair. And if he still came out, he just wandered around. The boy was not interested in playgrounds at all.
Magnus now attends a short-stay kindergarten. This is how correctional teachers and rehabilitation specialists deal with children.
Four years ago, a doctor found the cause of Magnus's autism - toxoplasmosis. The child was treated, and almost immediately noticed a positive trend! The child is subject to correction, and there is every chance for maximum socialization.
In order for a boy to be able to go to school for inclusive education, regular rehabilitation courses are needed.
Please support Magnus in his difficult struggle for a healthy childhood!
Name: Makushenko Magnus
Date of birth: 03.05.2014
Diagnosis: Childhood autism. General underdevelopment of speech of the I level. Motor alalia
The purpose of the project: to raise UAH 20,000 to pay for a rehabilitation course at the Center for Psychological, Physical and Speech Development of the Child "Dynamics"