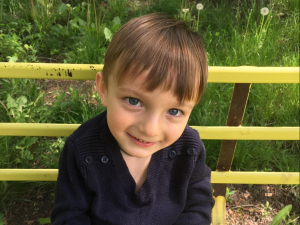 Target:
20050 UAH
Collected:
20050 UAH
Created:
25-11-2021
Completed:
29-11-2021
Status:
Completed
UNBEARABLE AMOUNT FOR A FAMILY WITH THREE CHILDREN. KOSHIL TIMOFIY NEEDS 'CEREBROKURIN'
Timofiy is 4 years old. He is a positive, happy boy. She loves everything new, loves to play with cars, children's books, music.
Speech therapists, speech pathologists, rehabilitation specialists note how diligent Timofiy is, how he strives to recover! Doctors say the boy has every chance to get back on his feet.
Now Timofiychyk needs an expensive drug — 'Cerebrokurin'. The tool improves blood circulation, the work of the central nervous system, has a positive effect on the psycho-emotional state.
But the cost of 'Cerebrokurin' is unaffordable for Koshil family. A pack of 10 ampoules costs up to 10,000 UAH! And the guy needs at least 20 such ampoules...
Timofiy's mom raises three children alone. The father does not help in their upbringing at all. Please support the child!
Name: Koshil Tymofiy
Date of birth: 15.06.2017
Diagnosis: Cerebral palsy
The purpose of the project: to collect UAH 20,050 for the purchase of 'Cerebrokurin'
Співробітники CONCORDBANK
29-11-2021
14:44
Співробітники CONCORDBANK
29-11-2021
14:20