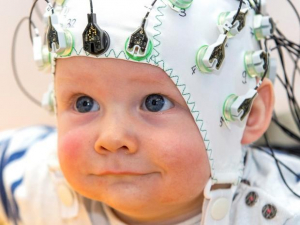 Target:
120000 UAH
Collected:
40000 UAH
Created:
23-02-2022
Status:
Open
​AN ENCEPHALOGIST THAT WILL SAVE HUNDREDS OF LIVES!
Malva Center is a unique institution in the Dnipropetrovsk region. Comprehensive rehabilitation for people with disabilities is carried out here. Specialists help to improve not only the physical condition. Malva is working on the social adaptation of patients and conducting psychological sessions.

This systematic approach allows the patient to significantly improve their health.
Malva specialists are real enthusiasts. They try to develop the center in every way.
Thus, the institution recently received a license to provide medical care to premature infants and children with congenital malformations of the brain and other CNS structures.
But to provide qualified assistance, licenses and enthusiasm of employees are not enough. An encephalograph is required for timely diagnosis. With this equipment you can prevent complications, reduce the degree of disability and save lives!
The Malva administration appealed to the relevant departments. They refused to buy an encephalograph there. Therefore, the institution is asking for help from the 'DobroDiy' Exchange.
It can affect everyone. According to statistics, every 5th baby in Ukraine is born with pathologies. And a quality examination is the key to successful treatment! Together, we will help you buy an encephalograph that will save hundreds of lives!
The purpose of the project: to raise UAH 120,000 for the purchase of an electroencephalographic computer complex 'BRAINTEST-24' for the municipal institution 'Complex Rehabilitation Center for Persons with Disabilities 'Malva' of the Dnipropetrovsk Regional Council'