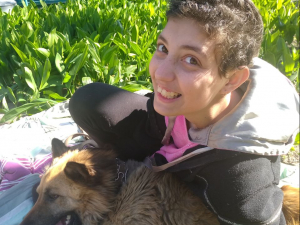 Target:
50000 UAH
Collected:
50200 UAH
Created:
18-05-2022
Completed:
19-05-2022
Status:
Completed
13-YEAR-OLD LEYLA CONTINUES TO FIGHT BLOOD CANCER
Before her illness, Leyla Nabisova was an active girl, found of dancing and drawing. Leukemia interrupted her happy childhood. For more than a year, the child has been struggling with a terrible diagnosis.
Chemotherapy is going with a lot of huge difficulties for Leyla. The last protocol was the hardest one - a side effect of treatment was an infectious lung disease. This complication requires long and expensive treatment.
The girl really wants to be healthy, live, return to a normal childhood. This requires a difficult and long journey. And the family can not cope without your help! Please help Leyla recover from a terrible disease!
Name: Nasibova Leila Anar kizi
Date of birth: 08.12.2008
Diagnosis: Acute lymphoblastic leukemia
The purpose of the project: to raise UAH 50,000 for the purchase of maintenance drugs and to pay for laboratory tests
Credit Plus
19-05-2022
21:09