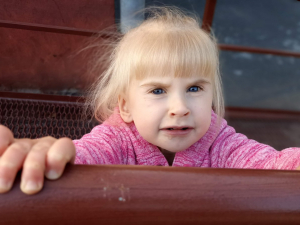 Target:
25000 UAH
Collected:
25000 UAH
Created:
22-12-2022
Completed:
10-01-2023
Status:
Completed
​3-YEAR-OLD MARTA WITH BRAIN DEFECT IS LEARNING TO SPEAK. HELP THE CHILD BECOME HEALTHY!
A small but strong girl Marta was born with a number of difficult diagnoses. Dandy-Walker malformation and delay in psycho-speech development are among the list of girl's diseases. Marta was born during a difficult labor. After 4 months, the baby was hospitalized with pneumonia and sepsis. The girl endured 1 month under ventilator, a week in a coma, 2 cardiac arrests. Doctors gave no chance that Marta would survive.

Despite everything, the girl held on to life and slowly recovered. After six months in the hospital, the baby's discharge indicated many difficult diagnoses. Already at home, the child developed slowly. At the age of 1, Marta started to hold her head. At the age of one and a half, she learned to sit on her own, and at the age of 2.5 — to walk.
All the forces of the family were devoted to the treatment of their daughter. The entire family budget went to pay for medications, examinations, and regular rehabilitation. It is difficult for Marta's parents to pay for all the necessary activities for the child on their own. And skipping courses is categorically not recommended. Therefore, the family appeals to all concerned.
At rehabilitation courses in October, the girl began to utter the first sounds. In order to learn new skills, she needs to continue classes in February. Marta has every chance to overcome the consequences of difficult diagnoses with your support. Help her pay for the scheduled course!
Full name: Shulga Marta Maksymivna
Date of birth: 04/01/2019
Diagnosis: Congenital malformation of the brain — Dandy-Walker anomaly. Hypoplasia of the corpus callosum. Delay in psycho-speech development
The goal of the project: to raise UAH 25,000 to pay for the rehabilitation course at the "Victoria" child rehabilitation center
CreditPlus
10-01-2023
13:26