​12 200 000 UAH FOR EQUIPMENT FOR THE ARMY!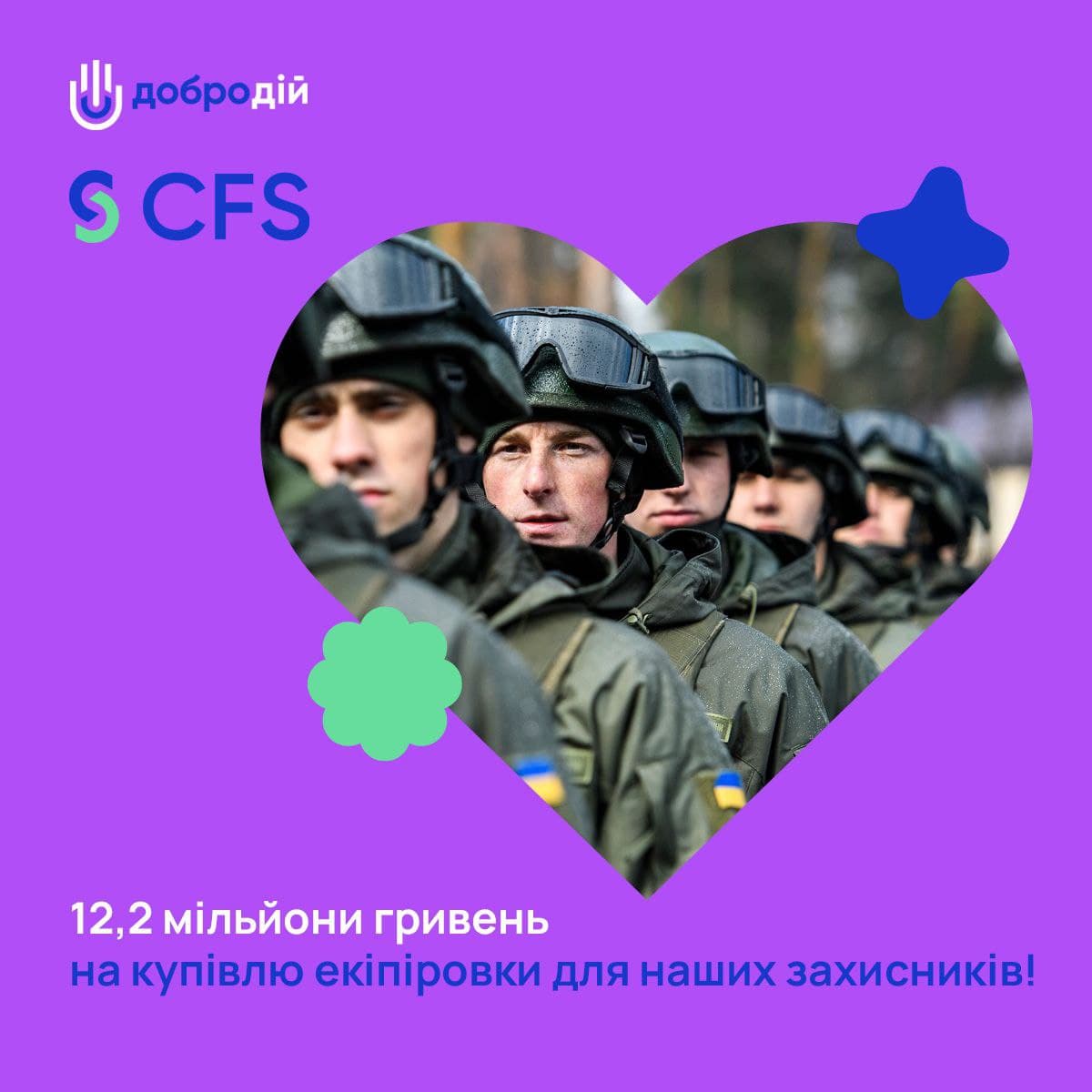 Concord Fintech Solutions in collaboration with the Charity Exchange 'DobroDiy' doesn't stop to support Ukrainian Army financially. 6,000 units of military overalls and footwear worth 12,177,758 UAH have already been purchased.

Ukrainian Armed Forces and Territorial Defense need constant support! Therefore, we urge everyone who cares to JOIN the fundraiser.
With prayers for Ukraine and with faith in victory!
​171 000 UAH FOR THE VICTORY OF UKRAINE!
In the midst of wartime, the Charity Exchange "DobroDiy" continues to support the Armed Forces thanks to the regular partners...
​LET'S APPROACH UKRAINIAN VICTORY TOGETHER!
Last week we reported on the results of the Charity Exchange "DobroDiy" in May. We are grateful to our partners...
​50,000,000 UAH FOR 100 DAYS!
We are confidently stepping into a victorious summer! We believe that the Ukrainian sky will soon become peaceful! And we...