​600 000 UAH FOR LITTLE UKRAINIANS' MEDICAL SUPPORT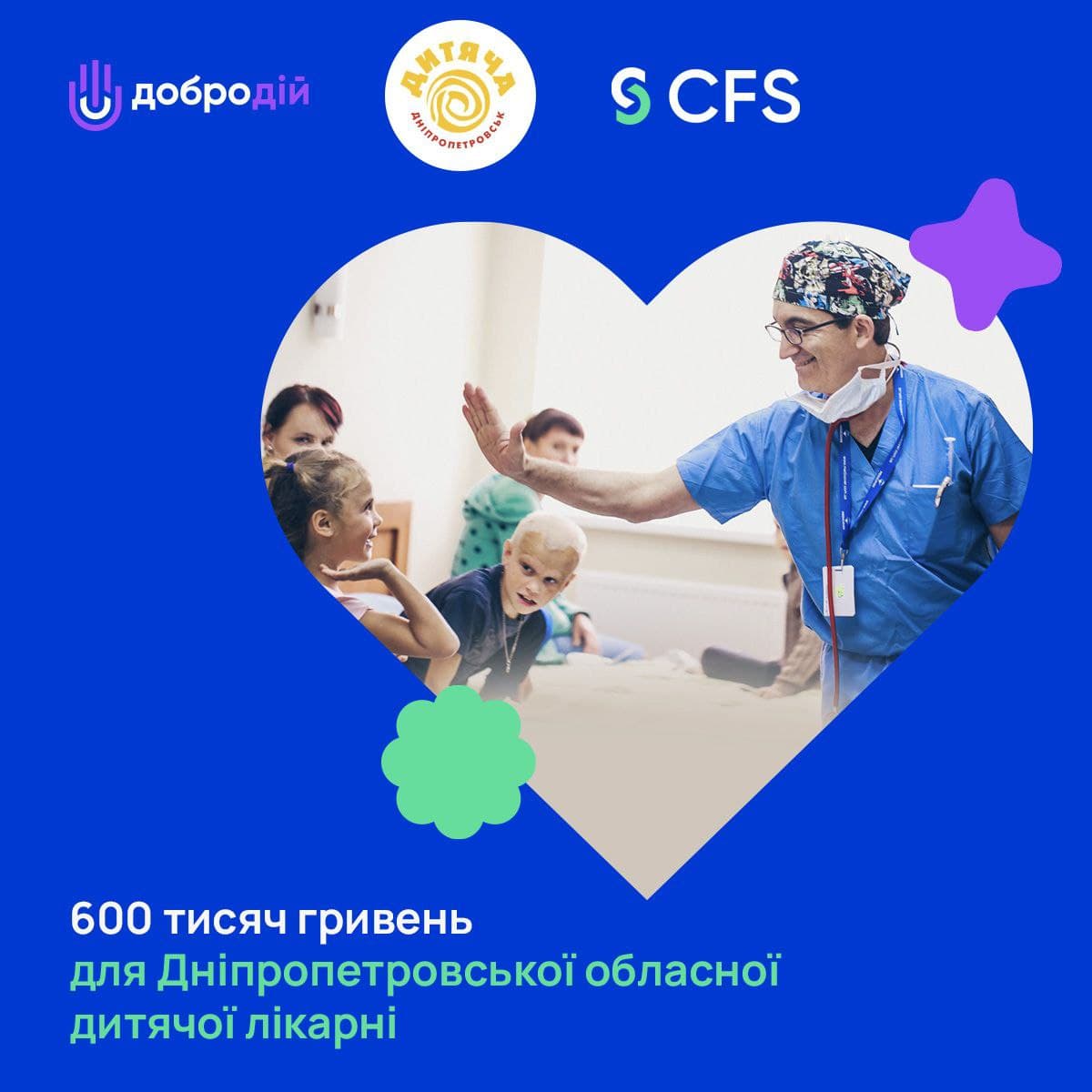 The most intense work shifts of doctors in Dnipro basic medical institutions last for two weeks already. Children and adults from all regions of Ukraine are constantly being rescued here.

The oncohematology and perinatal department at the Regional Children's Hospital, which is being supported by Concord Fintech Solutions and the Charity Exchange "DobroDiy", is continuing its work. Medicines worth over UAH 606 090,89 were purchased to support young patients!
We remind you that a special fundraising project has been started on our website to help basic medical institutions. We encourage youto join it! Each donation is a real help for hundreds of patients!
Our strength is in unity! With faith in victory!
​UAH 25,000 TO HELP SEVERELY ILL CHILDREN!
The wards of the Charity Exchange "DobroDiy" received help thanks to the employees of @concord.ua, who made important contributions to...
5-YEAR-OLD SEMEN WILL BE ABLE TO HEAR AND DEVELOP THANKS TO YOUR SUPPORT!
А 5-year-old ward of the Charity Exchange "DobroDiy", received the long-awaited hearing aids!
3 "KAZHAN" UAVS AND OTHER EQUIPMENT FOR THE ARMY FOR OVER UAH 1.8 MILLION!
The Charity Exchange "DobroDiy" has been carrying out this duty continuously for more than a year, promptly responding to requests...