EVACUATION FROM HELL. 4 CARS HAVE ALREADY MOVED TO MARIUPOL TO SAVE CITIZENS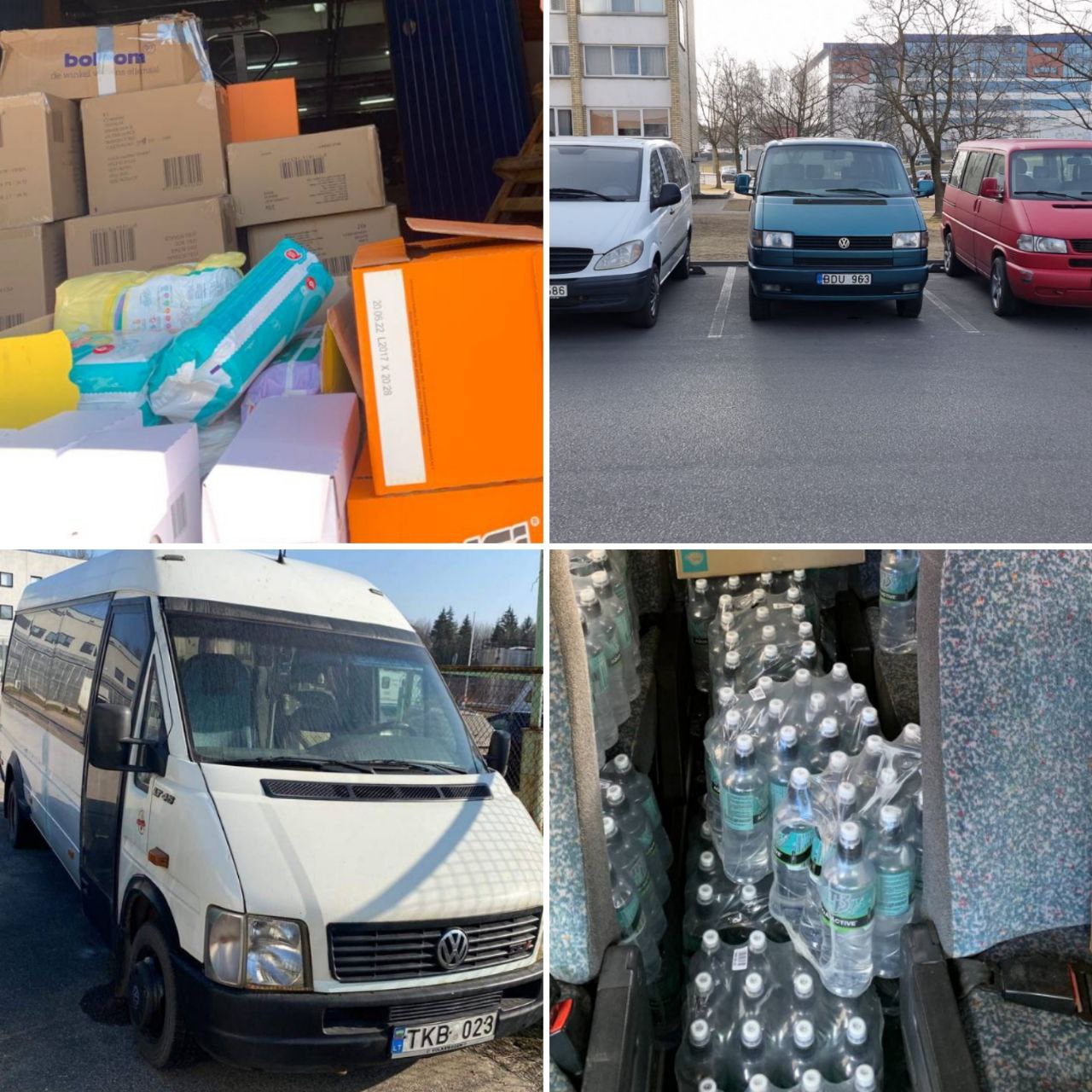 The humanitarian crisis squeezes the people of Mariupol. And this Ukrainian city still remains one of the hottest spots on the map.
Old friends of the Charity Exchange "DobroDiy" from Lithuania, Andrejus Trofimovas and Vytautas Olsauskas, did not stay away from the tragedy of Mariupol. On their own initiative, they bought 4 cars to evacuate people! This this the chain of good deeds and charity in action!
The cars were filled with humanitarian aid and basic necessities on their way to the Eastern part of Ukraine. This is the merit of Elena Medvedovskaya, as well as Ruzhena Volyanska from Ternopil and our partners from the Netherlands - "Fruit Queen B.V." , "You for Ukraine". Logistics costs were borne by the Exchange's permanent partners - "CreditPlus".
Drivers deserve special respect! At the risk of their own lives, they agreed to this desperate plan. The trip is planned outside the schedule of humanitarian corridors. People need to be saved as soon as possible! There is no time to wait! Squeezing our fists, we pray for the drivers and citizens.
We are grateful to everyone who joined the Andrejus Trofimovas and Vytautas Olsauskas initiative! Your kind hearts illuminate everything around like the lanterns, banishing darkness!
This is one of the cases, which displays: our strength is in our unity! We're standing with the faith in Ukrainian victory!
​171 000 UAH FOR THE VICTORY OF UKRAINE!
In the midst of wartime, the Charity Exchange "DobroDiy" continues to support the Armed Forces thanks to the regular partners...
​LET'S APPROACH UKRAINIAN VICTORY TOGETHER!
Last week we reported on the results of the Charity Exchange "DobroDiy" in May. We are grateful to our partners...
​50,000,000 UAH FOR 100 DAYS!
We are confidently stepping into a victorious summer! We believe that the Ukrainian sky will soon become peaceful! And we...