AID FROM THE NETHERLANDS FOR MECHNIKOV'S HOSPITAL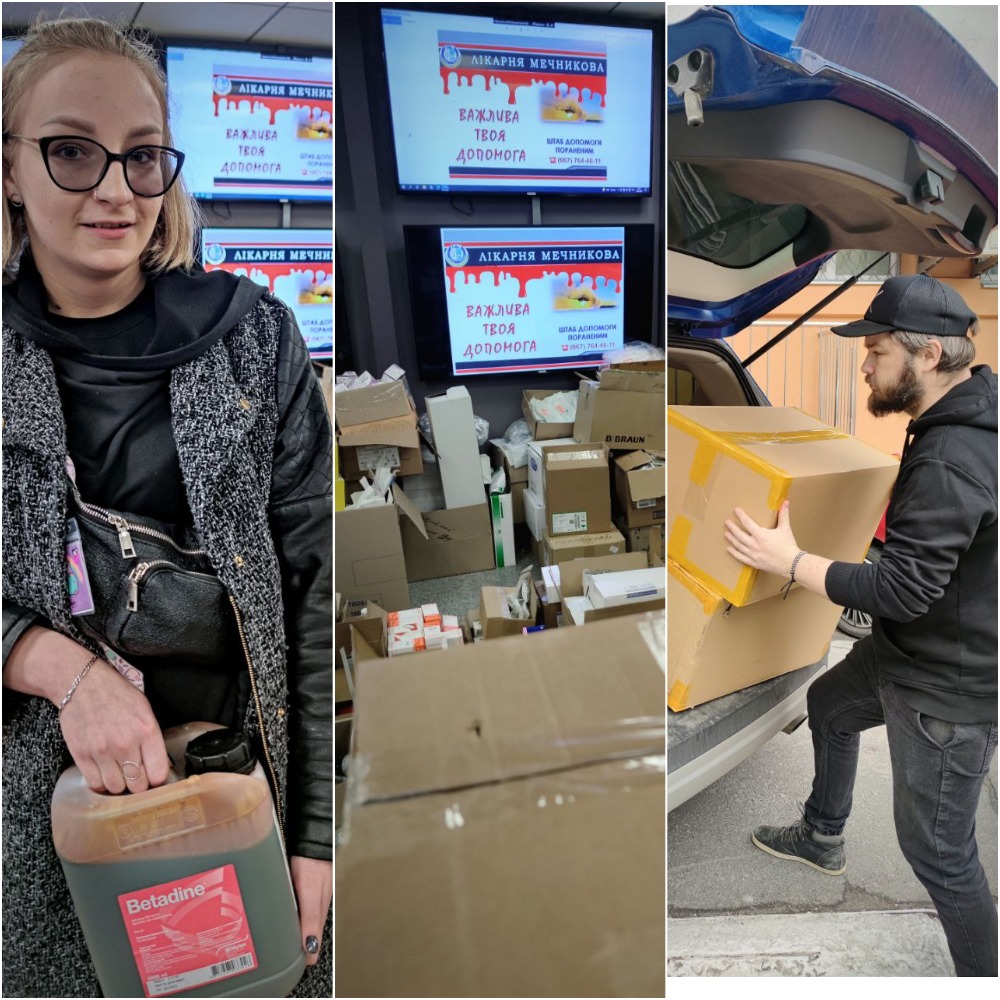 Our European friends and partners continue to support Ukraine. You for Ukraine. and Fruit Queen B.V. companies provide various aid to the Exchange. In addition to food and hygiene products, we also received and distributed meds and supplies to medical facilities.
Bandages, absorbent and suture materials, protective and oxygen masks, syringes and infusion systems, components for ECG and gastroduodenal tests - this is a non-exhaustive list of what Dnipropetrovsk Regional Clinical Hospital named after І.І. Mechnikov had received from European partners.
We are sincerely grateful to those who continue to support Ukrainians!
Unfortunately, the need for medical supplies is being updated almost every hour! We encourage partners to join an important fundraising project.
​171 000 UAH FOR THE VICTORY OF UKRAINE!
In the midst of wartime, the Charity Exchange "DobroDiy" continues to support the Armed Forces thanks to the regular partners...
​LET'S APPROACH UKRAINIAN VICTORY TOGETHER!
Last week we reported on the results of the Charity Exchange "DobroDiy" in May. We are grateful to our partners...
​50,000,000 UAH FOR 100 DAYS!
We are confidently stepping into a victorious summer! We believe that the Ukrainian sky will soon become peaceful! And we...