AID FROM THE NETHERLANDS FOR MECHNIKOV'S HOSPITAL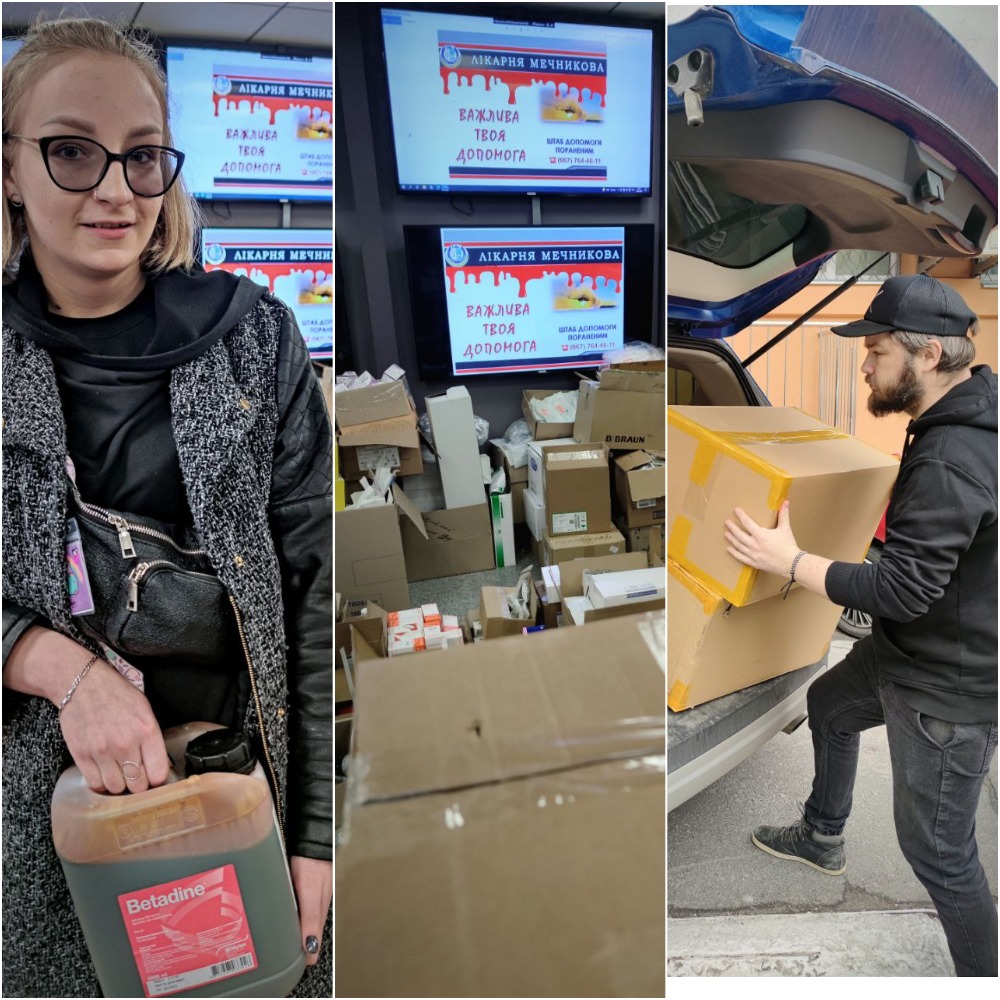 Our European friends and partners continue to support Ukraine. You for Ukraine. and Fruit Queen B.V. companies provide various aid to the Exchange. In addition to food and hygiene products, we also received and distributed meds and supplies to medical facilities.
Bandages, absorbent and suture materials, protective and oxygen masks, syringes and infusion systems, components for ECG and gastroduodenal tests - this is a non-exhaustive list of what Dnipropetrovsk Regional Clinical Hospital named after І.І. Mechnikov had received from European partners.
We are sincerely grateful to those who continue to support Ukrainians!
Unfortunately, the need for medical supplies is being updated almost every hour! We encourage partners to join an important fundraising project.
​DECEMBER 5 — INTERNATIONAL VOLUNTEER DAY
Volunteers in Ukraine nowadays are idealists, romantics and desperadoes. People who know how to find a second, and sometimes a...
​PRODUCTIVE NOVEMBER: CONTINUING TO GENERATE GOOD DEEDS!
Although the previous calendar month for the Charity Exchange "DobroDiy" was full of professional challenges and additional tasks, we took...
​CHRISTMAS SPIRIT FOR A DONATION ON "GIVING TUESDAY"!
Giving Tuesday is a day that inspires millions of people around the world to do good deeds and popularizes the...