REPORT: UKRAINIAN MUSIC SUPPORTS UKRAINIAN ARMY!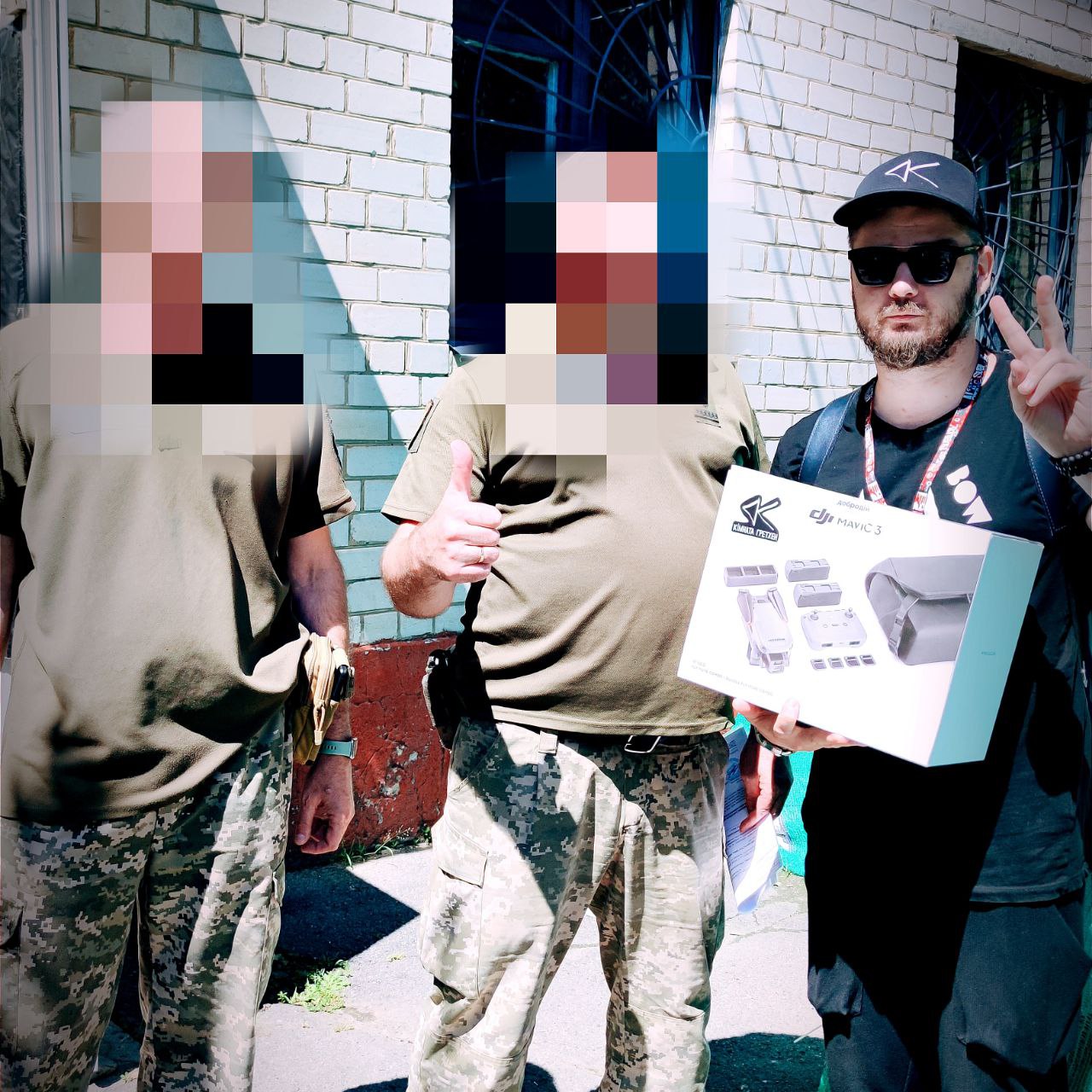 In July, a charity mini-tour of ukrainian music band Kimnata Grethen took place in the cities of Ukraine in support of the AFU. Charity Exchange "DobroDiy" acted as the operator of charitable assistance. Concertgoers could donate funds for the needs of the Ukrainian military directly at the events, as well as join the collection online.
A little over UAH 100,000 were collected within the framework of this project. Thanks to the joint efforts of musicians, organizers and partners (theKS I HELPER charity organization and its founder Anton Tkachenko, the MOVA brewing co company, the KS Records recording studio, HaidaFest, Banderstadt - the festival of the Ukrainian spirit, VO "Tvory Dobro") all 100% of the collected funds went to the needs of the Ukrainian army.
With the collected funds, a DJI Mavic 3 quadcopter was purchased and transferred to one of the military units for more efficient work in "hot spots".
We are grateful to everyone who contributed financially, visited the concerts of the tour, or simply supported informationally!
P.S. The raising of funds for the special project of the Exchange to help the Armed Forces of Ukraine and military hospitals continues and is available via the link on our website: https://248.dp.ua/projects/1201#pay.
We invite you to join the fundraising and to thank our armed forces for every new morning of life in Ukraine in such a simple way!
EDUCATIONAL GRANT BY CONCORD FINTECH SOLUTIONS
Our educational grant is a great opportunity for resourceful, ambitious, energetic and persistent dreamers, who know for sure that they...
17-річна Марина Губа отримала надпотужні сучасні слухові апарати!
Спільними зусиллями ми зібрали необхідну суму і придбали слухові апарати для Марини! Це стало можливим завдяки підтримці рідних і близьких...
MOBILE TIRE INSTALLATION FOR THE ARMY: A PLUS FOR SPEED, MANEUVERABILITY AND EFFICIENCY
Charity Exchange "DobroDiy" with the support of Concord Fintech Solutions, the first fintech ecosystem opened in Ukraine, and in partnership...