​3 400 000 UAH FOR THE UKRAINIAN ARMY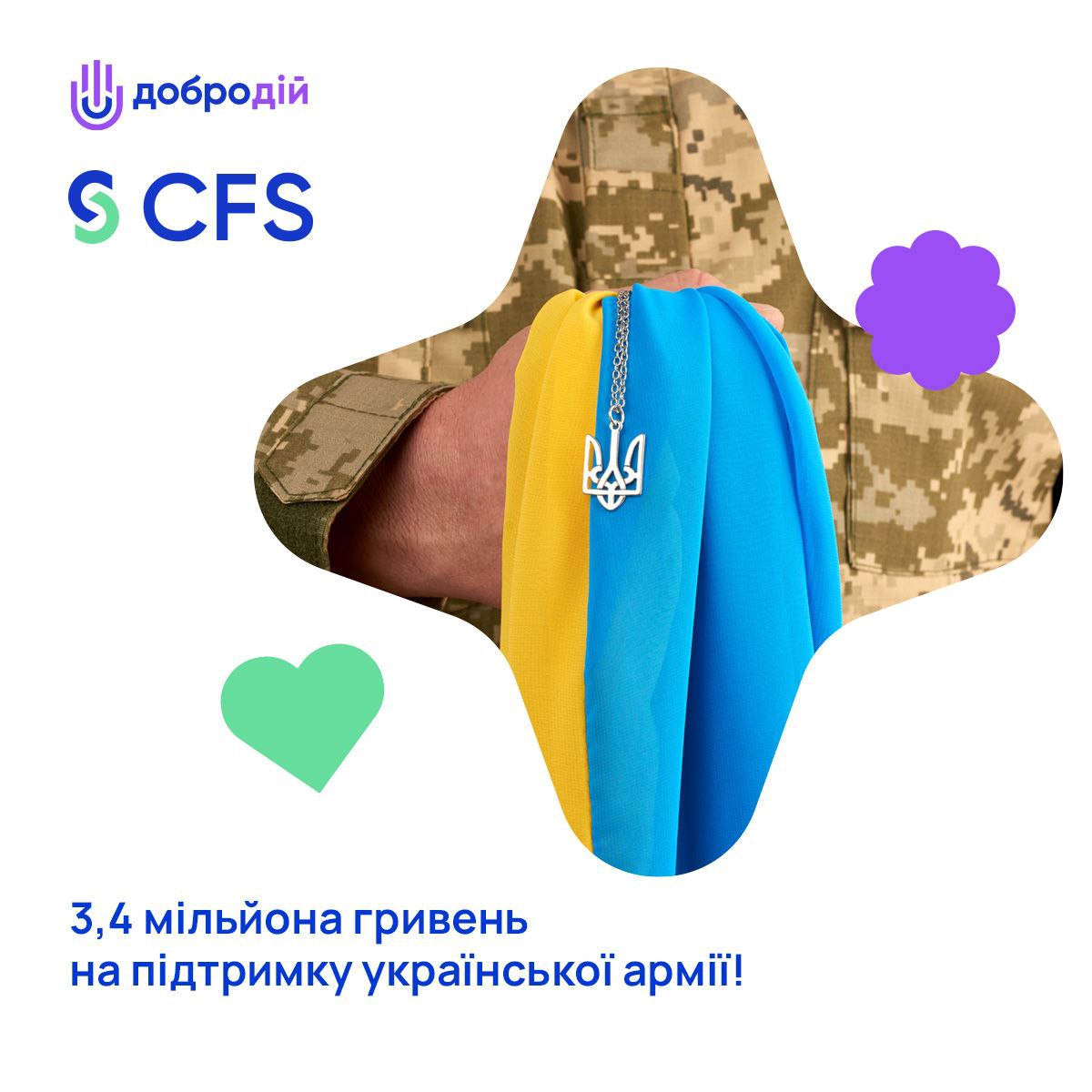 Concord Fintech Solutions in collaboration with the Charity Exchange "DobroDiy" continue to support the Armed Forces and territorial defense in various regions of Ukraine.

Recently, the necessary medicines and consumables were purchased, as well as direct financial assistance was provided to military units in the total amount of UAH 3,401,629.55.
Financial resources are not inexhaustible, but the current needs of Ukrainian defenders are constantly updated. We encourage partners to join the fundraiser!
Follow the link!
Let's unite for Ukrainian victory ASAP!
​UAH 25,000 TO HELP SEVERELY ILL CHILDREN!
The wards of the Charity Exchange "DobroDiy" received help thanks to the employees of @concord.ua, who made important contributions to...
5-YEAR-OLD SEMEN WILL BE ABLE TO HEAR AND DEVELOP THANKS TO YOUR SUPPORT!
А 5-year-old ward of the Charity Exchange "DobroDiy", received the long-awaited hearing aids!
3 "KAZHAN" UAVS AND OTHER EQUIPMENT FOR THE ARMY FOR OVER UAH 1.8 MILLION!
The Charity Exchange "DobroDiy" has been carrying out this duty continuously for more than a year, promptly responding to requests...