600 KG OF GOODS KITS FOR OUR WARDS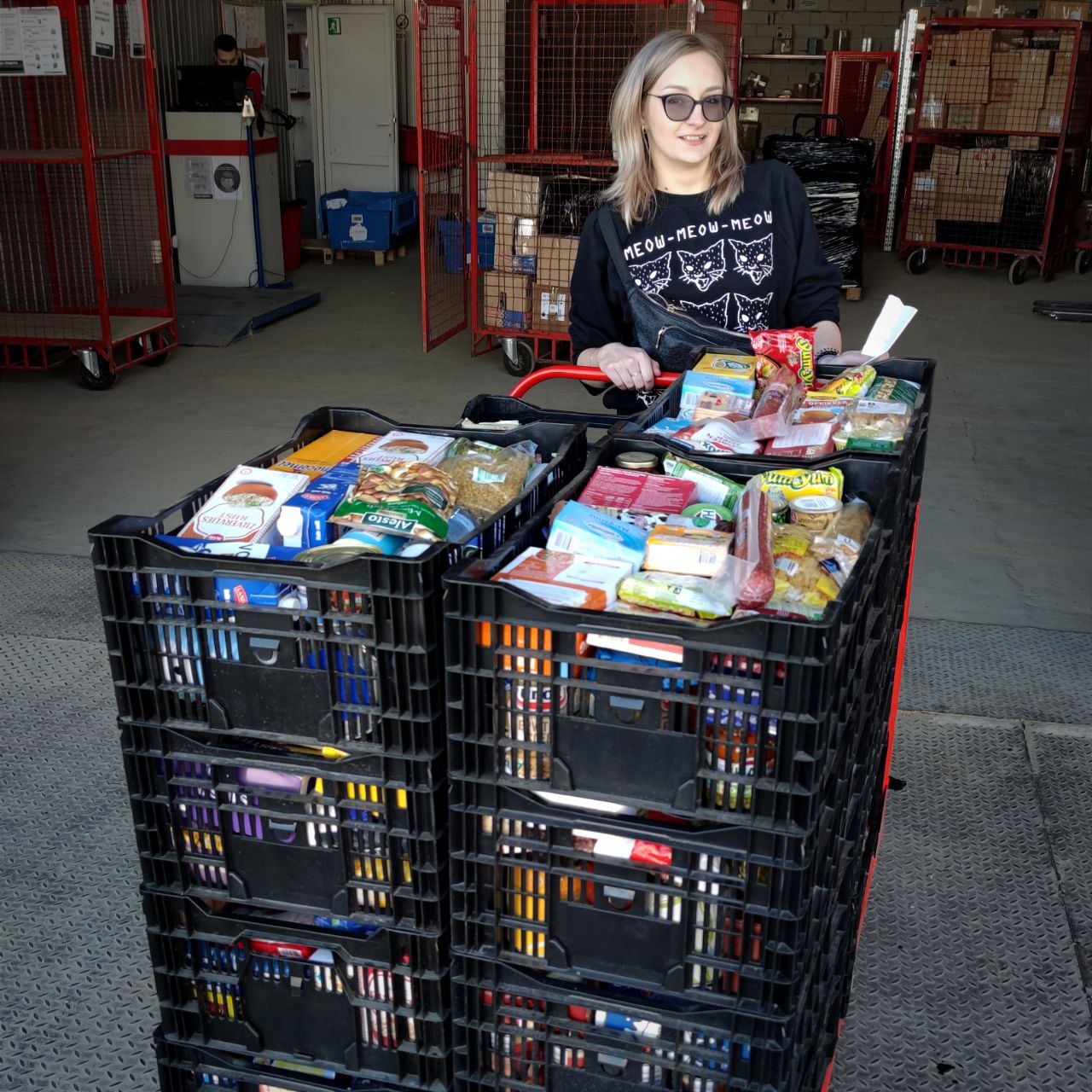 Despite all the difficulties of wartime, the Charity Exchange "DobroDiy" continues to focus on its priority tasks — helping children with difficult diagnoses. This is even more relevant now, because in many regions of Ukraine, where the fiercest fighting is taking place, there are some "failures" with social benefits, half-empty pharmacies and almost devastated shops.
Thanks to our partners from the Netherlands, we addressed food kits to 25 families. Aid from European benefactors is also addressed to shelters, hospitals, the Armed Forces and the territory defense.
In previous publications, we have said that we have significant logistical costs for direct deliveries of humanitarian aid. One transfer costs about UAH 100,000 per week, and at least three are currently planned. The cost of the cargo itself is on average UAH 1.3 million, so the costs are justified.
We ask those who care to support the special project! Each donation will help the affected Ukrainians in the regions with the most difficult humanitarian situation to get what they need as soon as possible!
​171 000 UAH FOR THE VICTORY OF UKRAINE!
In the midst of wartime, the Charity Exchange "DobroDiy" continues to support the Armed Forces thanks to the regular partners...
​LET'S APPROACH UKRAINIAN VICTORY TOGETHER!
Last week we reported on the results of the Charity Exchange "DobroDiy" in May. We are grateful to our partners...
​50,000,000 UAH FOR 100 DAYS!
We are confidently stepping into a victorious summer! We believe that the Ukrainian sky will soon become peaceful! And we...