​1 400 000 UAH FOR TREATMENT OF LITTLE UKRAINIANS!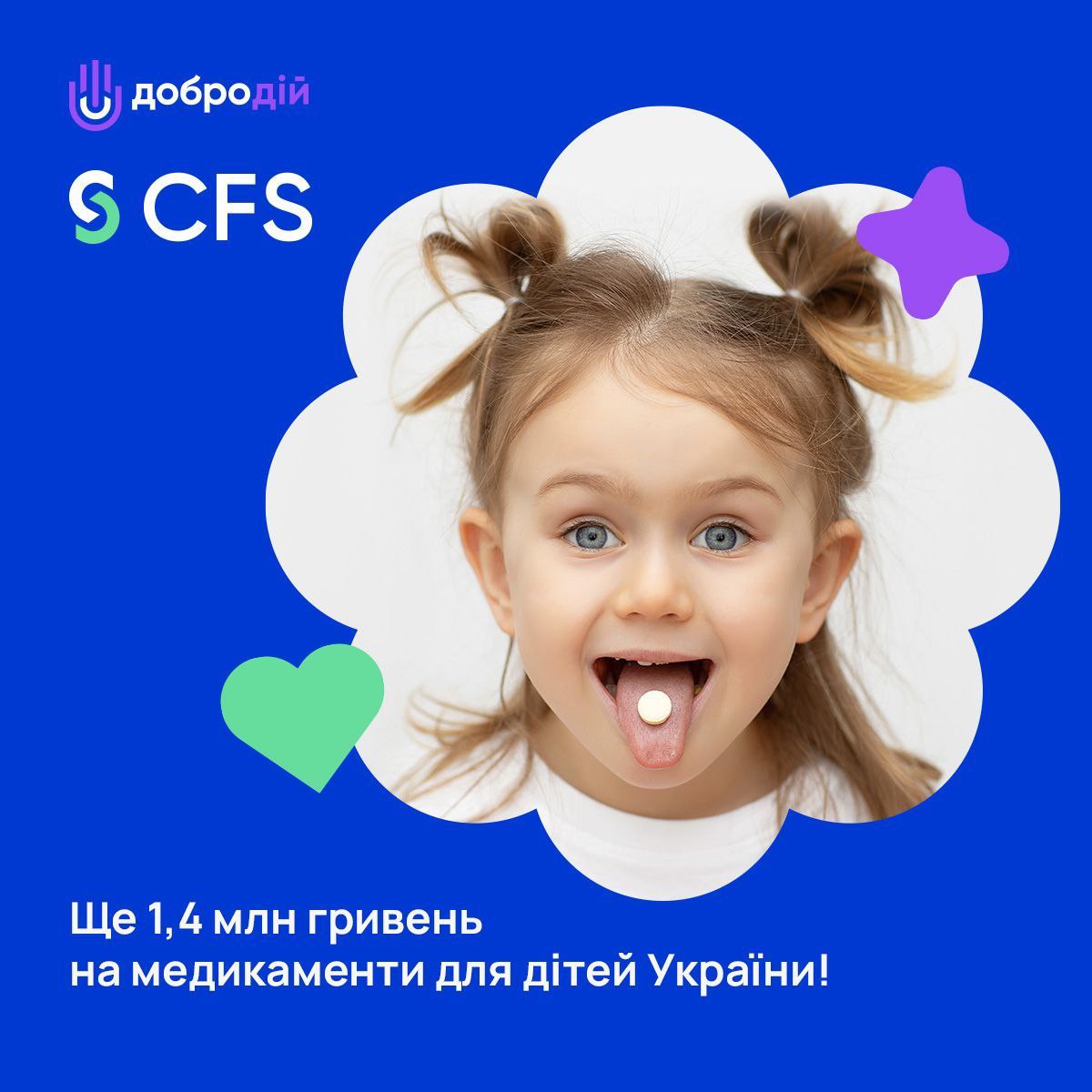 We continue to accumulate all our efforts and help the main medical institutions in collaboration with the open fintech ecosystem Concord Fintech Solutions.

The Oncohematology Center of the Dnipropetrovsk Regional Children's Hospital received supportive medications worth a total of UAH 1,400,000! Among the patients of the center are many children with cancer, including from regions where military actions continue.
The needs of medical institutions updates permanently. Hospitals need support, so we ask our partners and philanthropists to join an important special project. Every donation can save lives!
​UAH 25,000 TO HELP SEVERELY ILL CHILDREN!
The wards of the Charity Exchange "DobroDiy" received help thanks to the employees of @concord.ua, who made important contributions to...
5-YEAR-OLD SEMEN WILL BE ABLE TO HEAR AND DEVELOP THANKS TO YOUR SUPPORT!
А 5-year-old ward of the Charity Exchange "DobroDiy", received the long-awaited hearing aids!
3 "KAZHAN" UAVS AND OTHER EQUIPMENT FOR THE ARMY FOR OVER UAH 1.8 MILLION!
The Charity Exchange "DobroDiy" has been carrying out this duty continuously for more than a year, promptly responding to requests...