​257.000 UAH ON VACUUM THERAPY DEVICE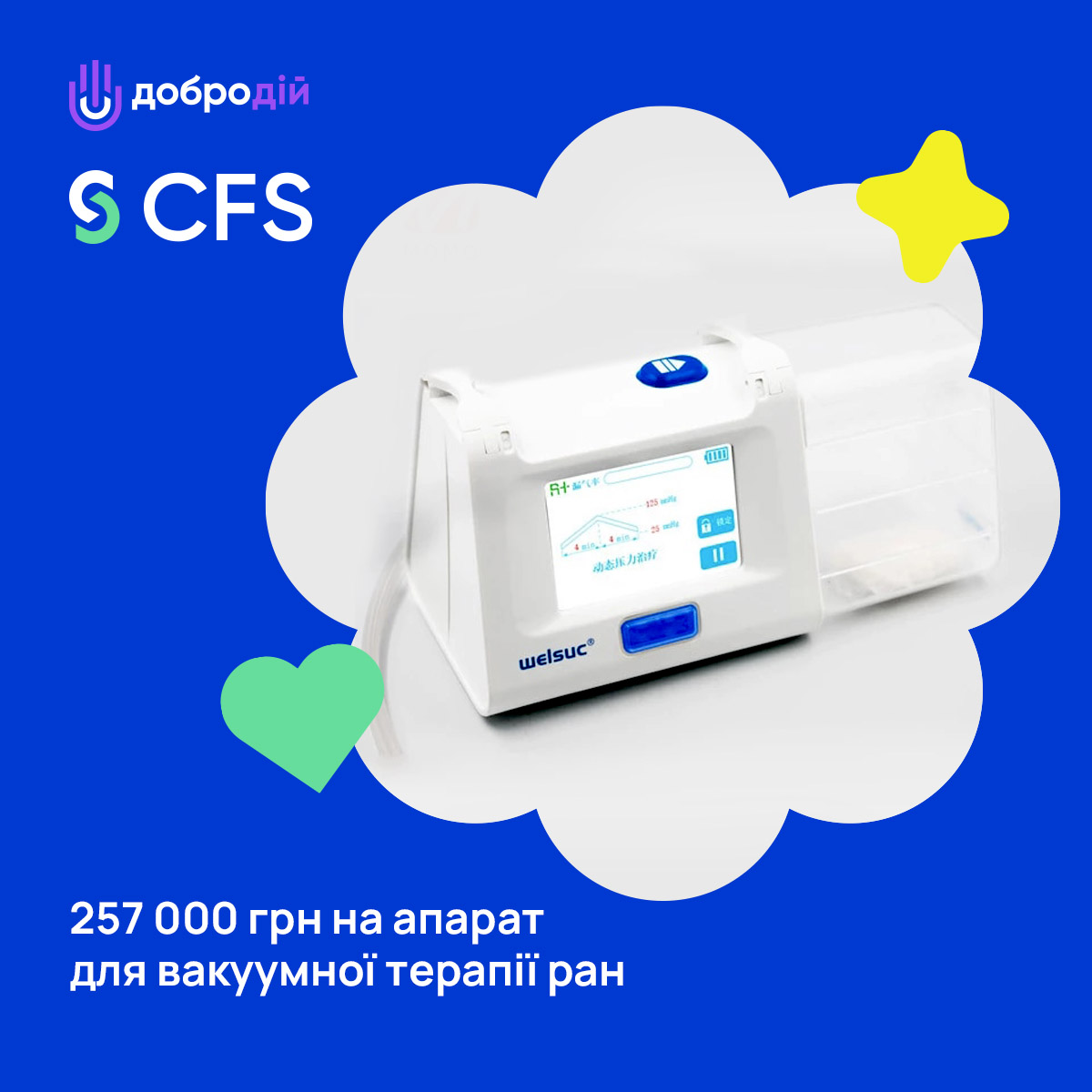 Due to the support of Concord Fintech Solutions, the Charity Exchange 'DobroDiy' delivered the device NP-100 for treating wounds with negative pressure and consumables to one of the Dnipro support hospitals. Its total cost with the consumables is UAH 257,656.

This device helps to heal wounds by removing exudates and infectious material, preparing the wound to close. The operation of the vacuum device reduces swelling and tightens the edges of the wound with constant or intermittent pressure.
This is just one of many cases of synergy between philanthropists and doctors, and real concern for Ukrainians affected by Russian aggression, who need urgent medical care and therapy.
​171 000 UAH FOR THE VICTORY OF UKRAINE!
In the midst of wartime, the Charity Exchange "DobroDiy" continues to support the Armed Forces thanks to the regular partners...
​LET'S APPROACH UKRAINIAN VICTORY TOGETHER!
Last week we reported on the results of the Charity Exchange "DobroDiy" in May. We are grateful to our partners...
​50,000,000 UAH FOR 100 DAYS!
We are confidently stepping into a victorious summer! We believe that the Ukrainian sky will soon become peaceful! And we...