​UAH 1,367,000 FOR MILITARY EQUIPMENT FOR THE NATIONAL GUARD!
Charity Exchange "DobroDiy" continues to provide technical assistance to the Dnipro guardsmen, for the sake of bringing our victory closer!
In November, the Central Territorial Office of the National Guard of Ukraine received assistance in the total amount of UAH 1,367,224.
With the support of Concord Bank and Concord Fintech Solutions, we handed over combat quadcopters and thermal imaging cameras to the military units of the Central Operational Territorial Association. This staff will help the defenders of Ukraine to conduct reconnaissance and perform combat tasks more effectively!
The MATRICE 300 rtk combat copter provides an hour of continuous flight and has advanced AI capabilities that allow to recognize moving targets: tanks, enemy positions and movements, and perform a tracking function up to 15 km. Thanks to six directions of detection, fighters will be able to quickly identify enemy strongholds and quickly destroy them. Also, this drone tolerates temperatures from -20 to +50 degrees, which allows to use it without obstacles in winter.
The DJL Mavic 3 Fly More Combo quadcopter provides flight with a minimal risk of collision, thanks to the built-in wide-angle sensors. This drone is equipped with a professional camera that allows to get images in high quality. Among the additional useful options of this apparat is that this smart drone finds its own way home even after losing the signal, which is extremely important in combat conditions.
In addition, we also provided the Dnipro fighters with three ThermEye Cyclops 335 hand-held thermal imagers.
Thanks to new quadcopters and thermal imaging cameras, even in cold seasons, National Guard units have an advantage now. The enemy will be defeated! We thank the defenders, we believe in the Ukrainian army and we are approaching victory together!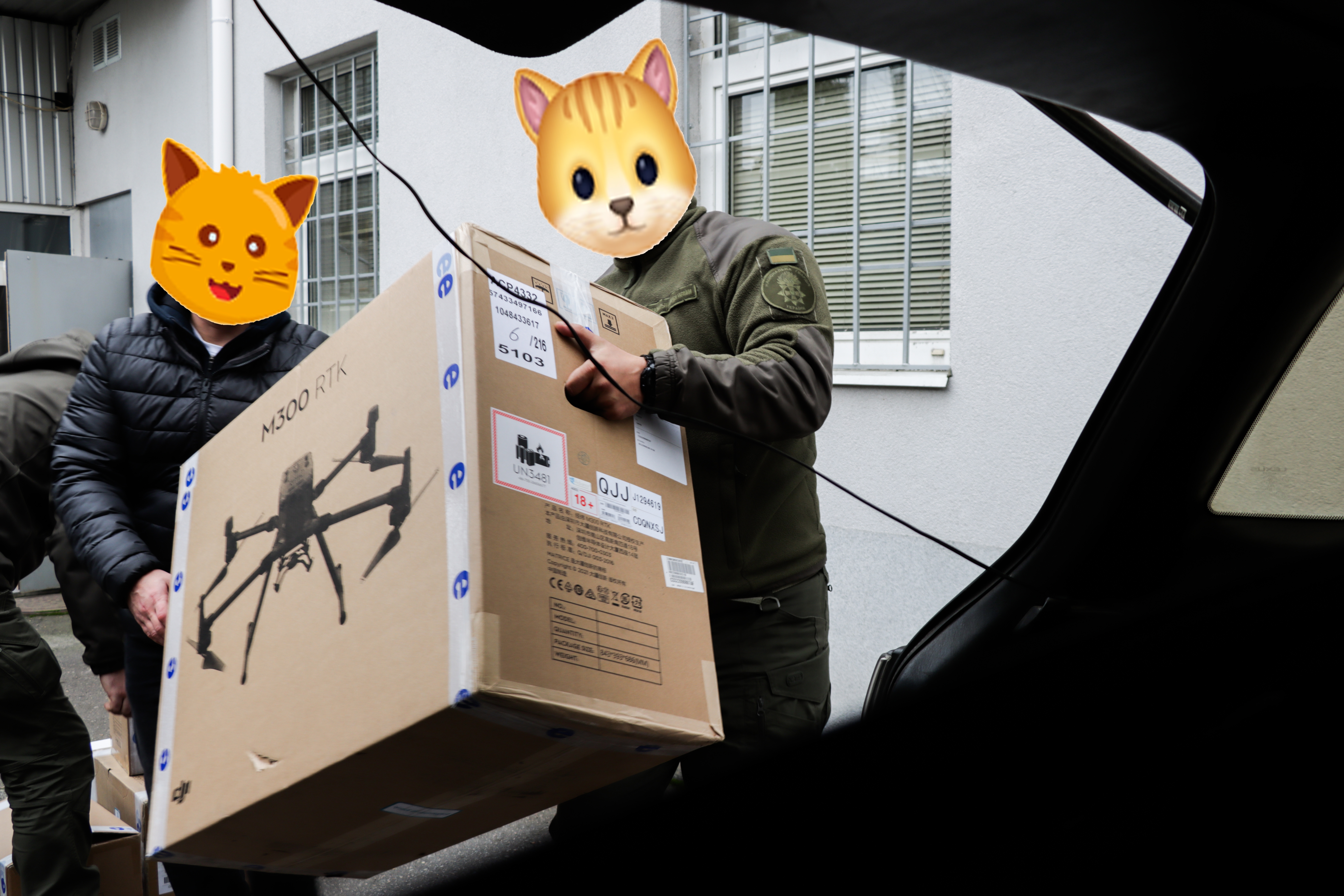 UAH 1,656,131 TO HELP THE ARMY!
Only during the recent few weeks, 13 units of the Armed Forces of Ukriane received extremely useful items and various...
​UAH 25,000 TO HELP SEVERELY ILL CHILDREN!
The wards of the Charity Exchange "DobroDiy" received help thanks to the employees of @concord.ua, who made important contributions to...
5-YEAR-OLD SEMEN WILL BE ABLE TO HEAR AND DEVELOP THANKS TO YOUR SUPPORT!
А 5-year-old ward of the Charity Exchange "DobroDiy", received the long-awaited hearing aids!